The Zippo® Car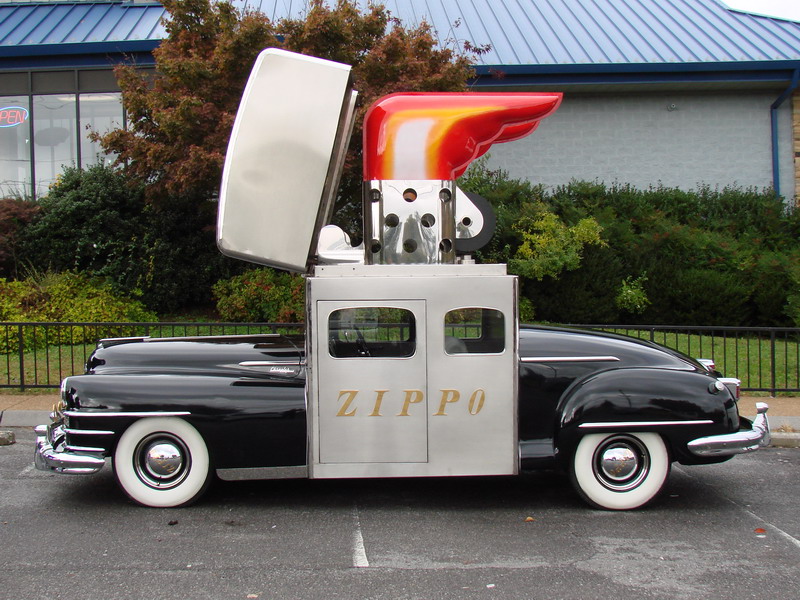 This is not your normal 1947 Chrysler New Yorker that you see every day on the street.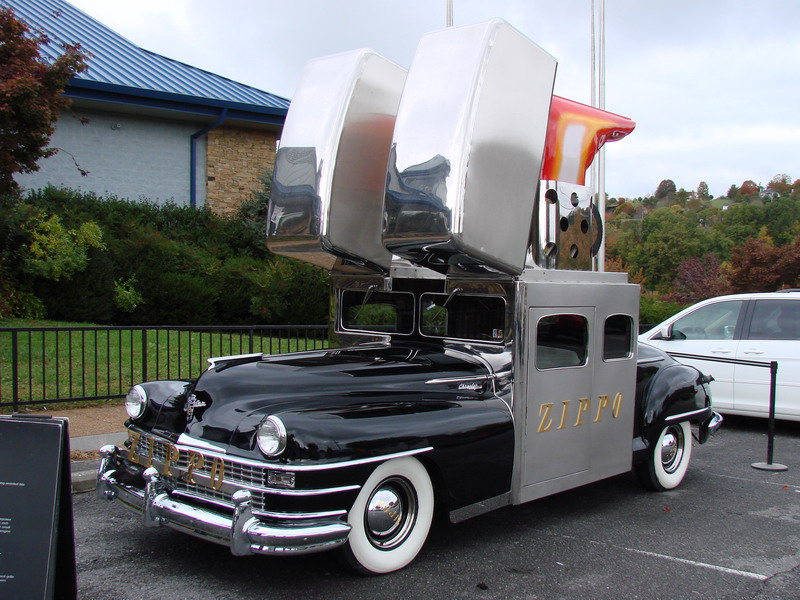 The lids have springs to assist in opening them.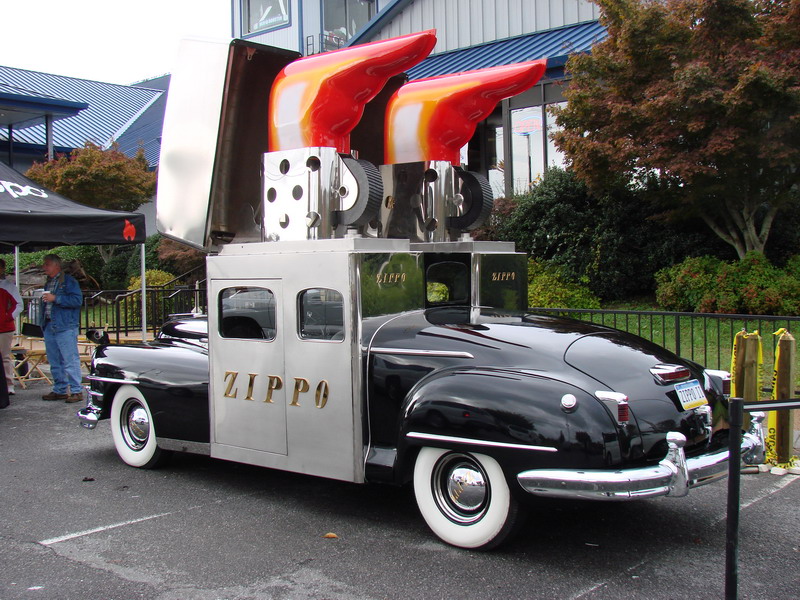 The 5 foot by 6 foot stainless cab has electric windows and door latches.
The electrical system was upgraded to 12 volts for the air conditioner.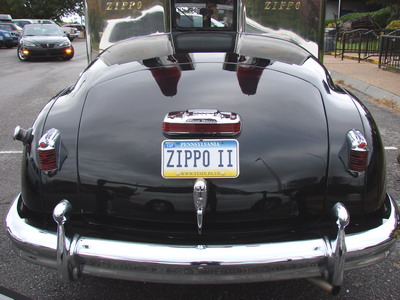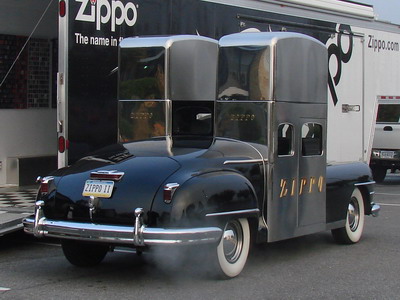 As you can see by the custom license plate, this is Zippo Car number 2.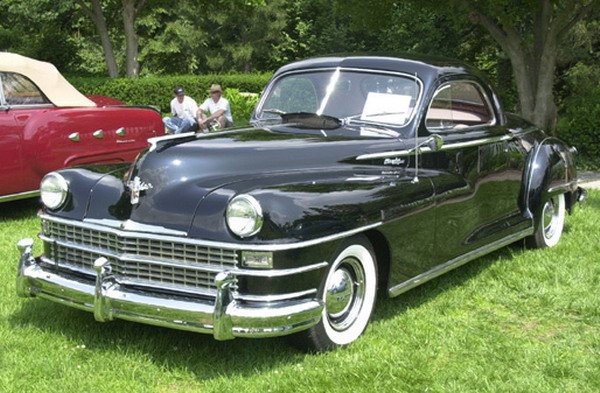 Here is a 1947 Chrysler New Yorker without any modification. Not my photograph, Copyright holder unknown.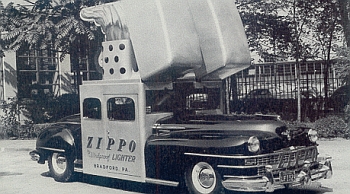 This car was restored to look like the original Zippo Car shown above.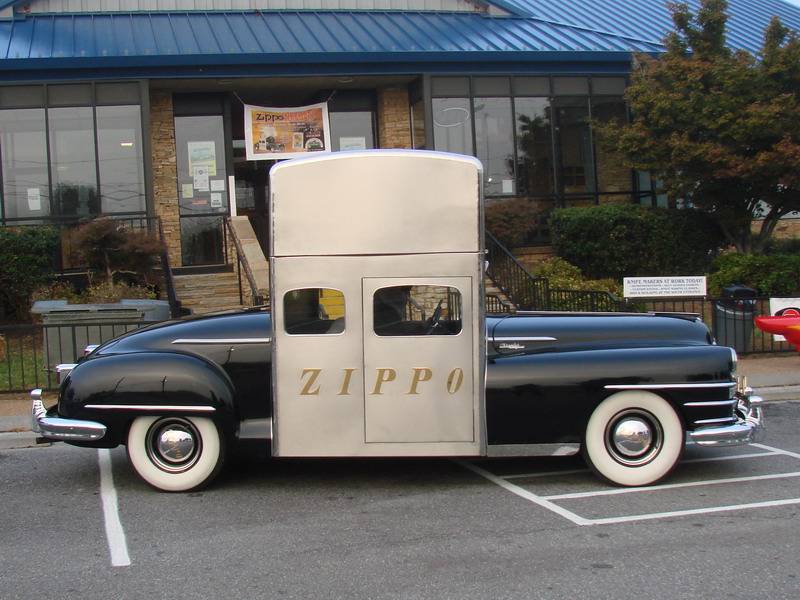 This photograph shows the car with the lids closed, before the flames are installed.
The lettering is 24-karat gold plating. The Engine is a Chevrolet 350 CID / 250 HP / V8.
The Zippo Car number 2, first appeared in 1998 at the Zippo/Case International Swap Meet.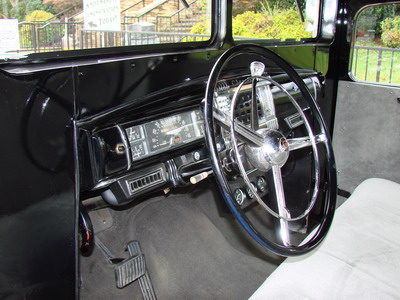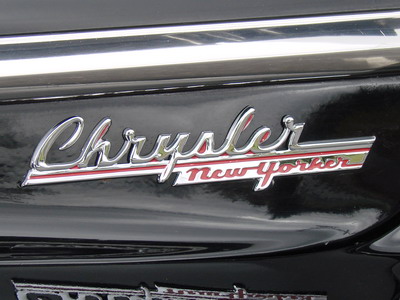 The interior was restored and a few modern gauges added under the dash.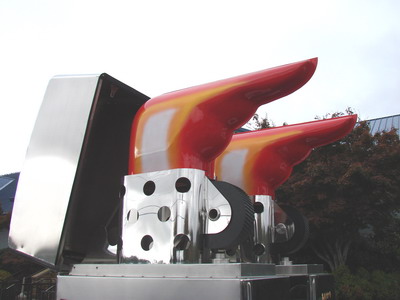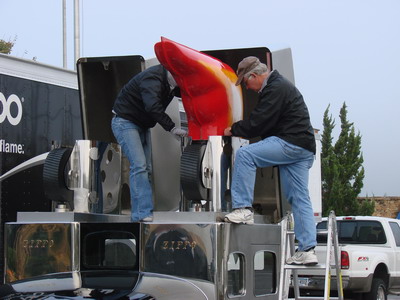 The twin flames are five feet tall and removable, the flint wheels are 17 inches in diameter.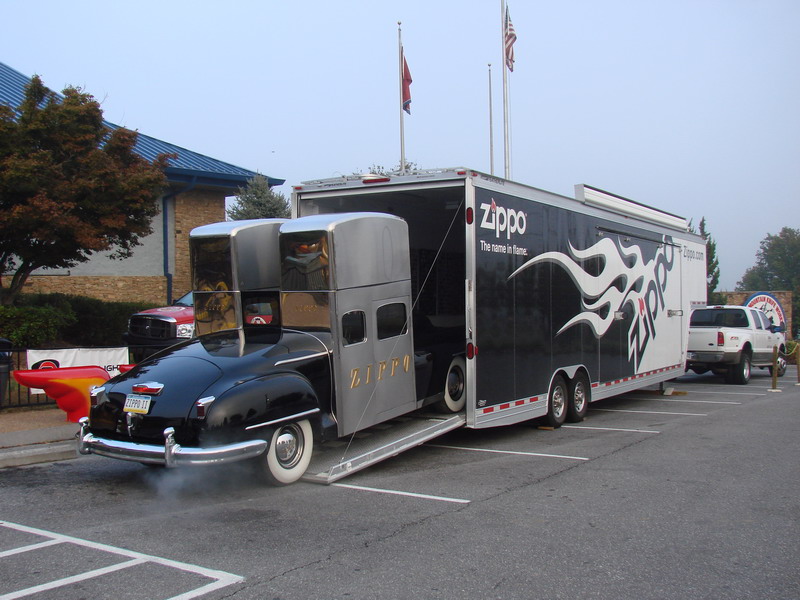 The Zippo Car does run and is drivable, but it gets around faster in this rig.
The 32 foot trailer also serves as the Zippo Mobile Exhibit, which displays over 2,000 lighters
that date back to 1985. These lighters were pulled from the Zippo archive for this exhibit.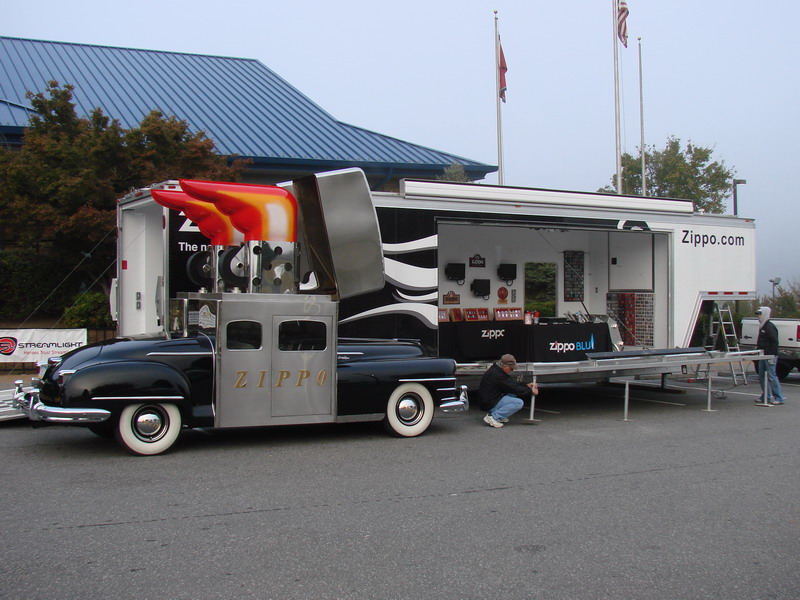 Click here to see where you can see the Zippo Car for yourself.

All photographs of Zippo Car II on this page taken at the Smoky Mountain Clicks, October 20, 2006 & October 19, 2008.
These were held at Smoky Mountain Knife Works, Sevierville Tennessee.
The Original Zippo Car photograph shown above is available at various pages on the 'Net.
This page is not endorsed by, nor affiliated with the Zippo Manufacturing Company.
All trademarks shown are properties of their respective owners.